12 Things We Can't Wait To Do Again In Montgomery County
Posted by Andy Kowalski on Monday, July 13, 2020 at 12:38 PM
By Andy Kowalski / July 13, 2020
Comment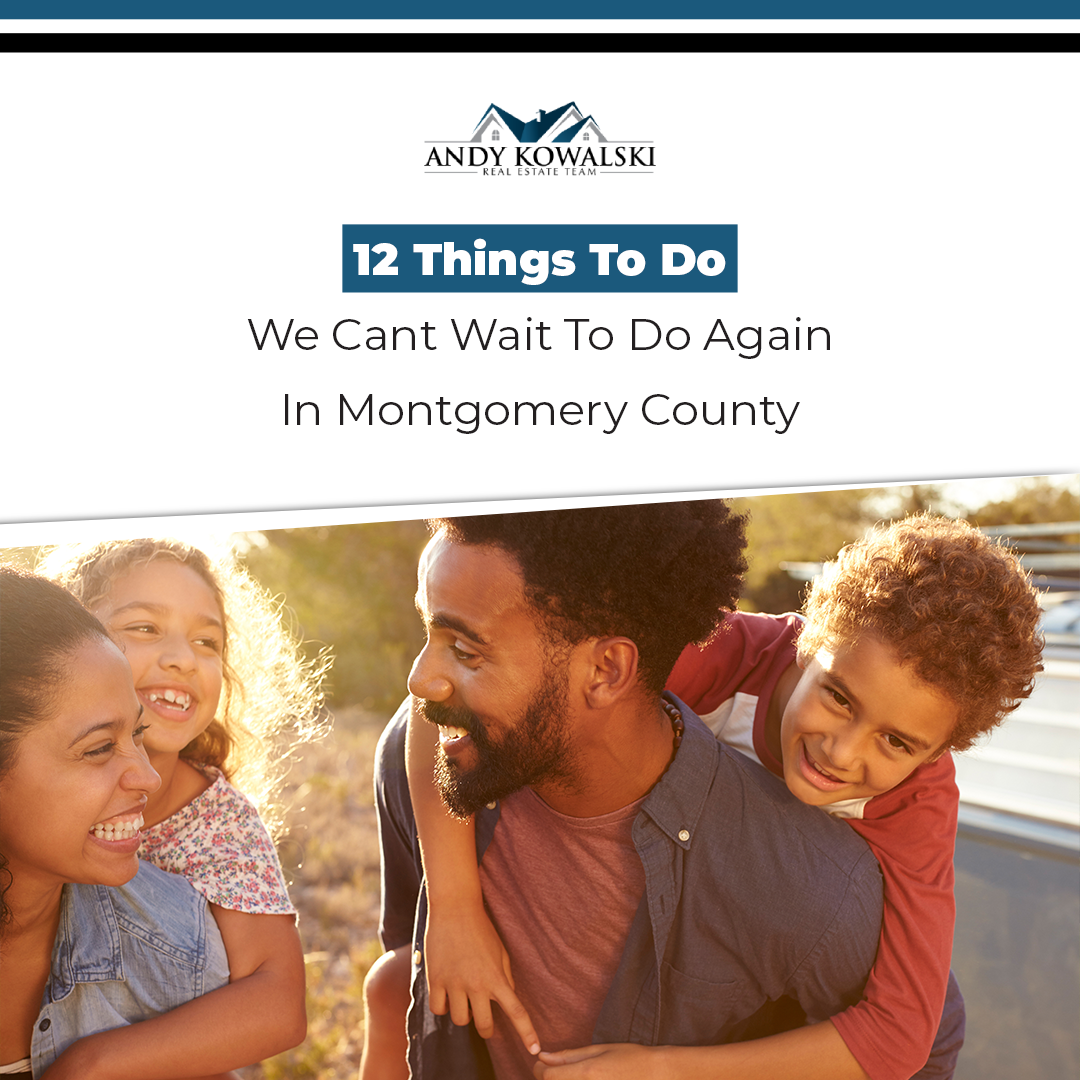 Did you know that Montgomery County is located in the top six metropolitan areas in the United States? Contrary to most people's thoughts, there are many fun activities to engage in while at the place, from fun activities for adults to outdoor activities for kids.

Forbes Magazine recently selected Montgomery County (also known as Montco) as one of the top ten places to raise a family. Montgomery offers a flurry of activities for both kids and adults. As the coronavirus continues to linger and has us reminiscing on better times, we thought it would be fun to look ahead and name the 12 things we can't wait to do again when things return to normal.
1. Back to Rock place for kids
Back to rock is a fun place that allows kids of all levels to participate in music lessons. These activities are based on the assumption that all students learn best when they work together and play their favorite music. Instruments used in these activities include trumpets, saxophones, drums, pianos, and guitars. Preschool kids and toddlers can also participate in these exciting activities.
2. Spring Mountain
Spring Mountain which is located in Montgomery's heart, is open all year round to bring joy to families. Outdoor activities carried out include snowboarding and skiing. Also, the Woodside Lodge has a restaurant to warm up and grab a bite with a fantastic cozy and warm pub. If you find that the room is too cold, you can choose zip-lining, downhill mountain biking, climbing, or treasure hunting.
3. Maryland Scenic Byways
In Maryland's Scenic Byways, you can take a relaxing road trip to explore the splendor of nature, charming towns, and hidden gems. If your family loves adventitious trips, this is the place for you!
4. Assateague Island, National Seashore
The island's coast is less than 10 miles from Ocean City's boardwalk, and you will have a fantastic experience as you walk while kids play on the beach. Several horses are available within the place, and despite being aggressive, watching the horses is a great feeling you would not want to miss.
5. Mallows Bay
This the largest shipyard on the East Coast near Potomac River. You can take out a walk on a beautiful afternoon where you will spend drifting among the Word War I era ships. It is a historic place that will bring joy to your entire family.
6. Ego Alley
As you stroll down the rick-paved streets, ensure you visit Ego Alley. The place was given the name as a result of the massive yachts found there. During holidays, the yachts are decked in decorations and sparkling Christmas lights that will leave lovely memories.
7. Museum of Fine Arts
This museum has more than 7000 works including objects artists, sculptures, and painting experts. The History Museum has stunning Nein-Georgian architecture. The museum itself is a piece of art.
8. Swallow Falls State Park
You can take a walk as you commune with nature through this park where you will have sweeping mountain views. The spectacular falls have Muddy Creek Falls, hemlock trees which are centuries old, rocky gorges, and a 53-foot cascading waterfall.
9. Canal Place - home to many festivals
Canal Place offers concert series featuring top talent from visiting bands. The band's visit from June to August. However, you can still visit the place any other time of the year for great hiking or biking experience.
10. House of Yoder
If you are an architecture or history lover, you will enjoy this house. Modeled in the 18th century, the house displays a smokehouse, a Stone curved root cellar, drawstring larch, and a massive fireplace. You will also get the opportunity to learn more about the heritage of Yoder's European Family.
11. Baltimore's Free Art Museums
This place has two museums in one- Baltimore Museum of Art and Walters Art Museum and BMA features of Degas, Picasso, and Matisse. You will also find one of the largest collections of ancient Egyptian artifacts and art in the museums. For kids who love history, this is the best place to learn.
12. Flying Dog Brewery
You will have the opportunity to conduct a voyeur test behind the brewing process by visiting this place. You can bring the big boys and girls with you, but not young kids. It can be a great learning experience since it is a working brewery. Also, consider wearing closed-toe shoes for protection. Tours are allowed on Sundays and Wednesdays.

Planning a family outing in Montgomery is more about fun and less stress. Even though we are in a weird season of life, there is no better time to start planning and putting a timeline together to enjoy our beautiful community.